Mobile Tracer - G2/G2M
Developed for overseas customers, the Mobile Tracer-G2 and Mobile Tracer-G2M feature standard fleet management and monitoring functions as well as special functions designed to meet the needs of overseas customers.
Mobile Tracer - G2
This model features control buttons designed for monitoring driver activity.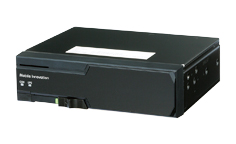 Mobile Tracer - G2M
This economical panel-less model is designed to minimize driver workload.
Makes fleet activity "visible"
Fleet managers can monitor vehicle locations, driver activity, and vehicle status via a display monitor in real time.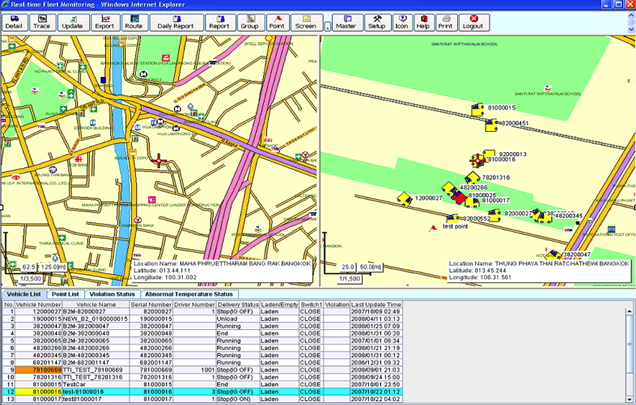 Multi-language voice alerts
You can send a voice alert in multiple languages (English, Chinese, Thai, and Malay).
*Not available on the Mobile Tracer-G2M, which features a buzzer alert function.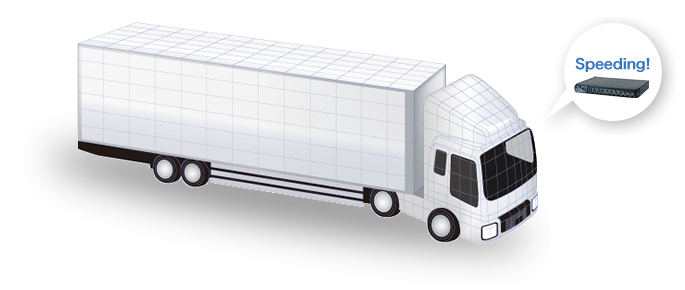 Theft-proof features
In addition to functions that increase safety and cost efficiency, fleet management systems in overseas markets (like Asia) must be able to stop employee theft of cargo and fuel. We offer an array of theft-proof solutions to meet this need.